Minister Ring launches Local Link rural public transport brand
Minister for Community and Rural Affairs Michael Ring has officially launched the Local Link brand to provide quality community-based public transport across rural Ireland.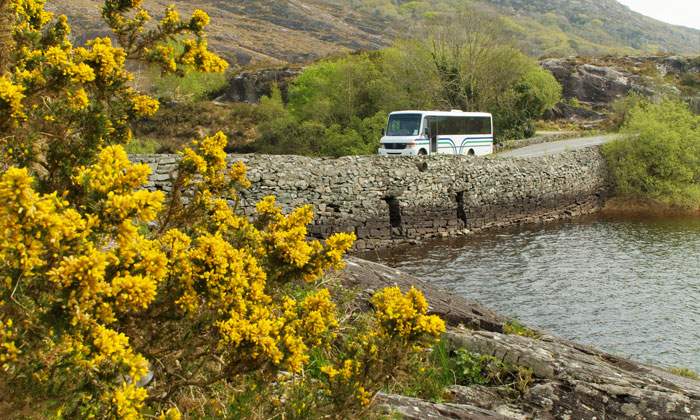 Local Link provides both demand-responsive, door-to-door services on request, as well as scheduled bus services on fixed routes. The services are run on behalf of the NTA's 'Transport for Ireland', by 17 groups throughout the country and are funded by the Department of Transport, Tourism and Sport.
Transport for Ireland is the single public transport brand which the National Transport Authority has developed to promote and integrate public transport provision in Ireland.
The Rural Transport Programme came under the aegis of Transport for Ireland in 2012. As a result of a restructuring programme which concluded in 2015, 17 Transport Coordination Units (TCUs) were formed to replace the 35 rural community transport groups that had previously existed.
The decision was then made to bring all these services under one brand, and to work with local operators to ensure that services were provided to a consistently professional standard, across the board.
"Local Link is enabling people in remote rural areas to go shopping, get to hospital appointments and avail of services in their local towns and villages. With over 1.7 million such journeys taking place last year, it is providing an invaluable service to rural Ireland," commented .Michael Ring
"The role that Local Link plays in working with the HSE to provide transport for people with non-emergency healthcare needs is particularly important."
Tim Gaston, Director of Public Transport Services at the National Transport Authority said: "In launching the Local Link brand, we want to make sure people all over Ireland are aware that these local bus services exist, and that the work being done at local level by the likes of Local Link Laois/Offaly and is properly acknowledged.