CTA unveils new ADA-compliant faregates for enhanced accessibility
With enhanced reliability, increased height and improved durability, CTA's new and advanced ADA-compliant faregates will improve accessibility and security across its rail system by early 2024.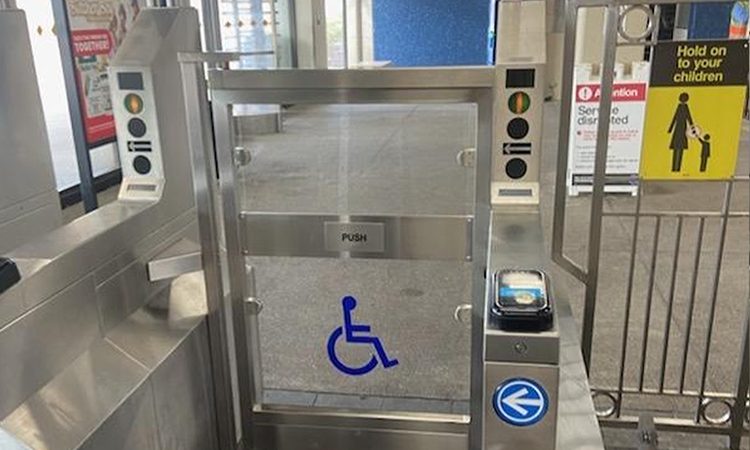 Credit: Chicago Transit Authority
The Chicago Transit Authority (CTA) has announced that it has commenced the installation of state-of-the-art faregates at various rail stations. The new faregates, compliant with the Americans with Disabilities Act (ADA), boast improved reliability, increased height and enhanced durability.
CTA President Dorval R. Carter, Jr. said: "The installation of these new ADA faregates balances the agency's goal of enhancing accessibility throughout the rail system, while also addressing concerns around individuals entering rail stations with the intent to disrupt our service or other riders."
The modern faregates, designed to replace existing Special Access Gates (SAGs) across the rail system, feature an upgraded locking mechanism with more reliable hardware. While operating in the same manner as their predecessors, the new doors have been engineered to reduce fare evasion. They are taller, and the exit button is strategically placed to be more challenging to reach from the unpaid side.
To address concerns related to fare evasion and to improve accessible entrances at CTA rail stations, these new ADA faregates are particularly vital at entrances that may not be staffed with a Customer Service Representative (CSR).
Breaking barriers: Metlink's blueprint for a more accessible Wellington region
Irma Gomez-Fierro, CTA ADA Compliance Programs Manager, said: "As a wheelchair user myself, I am glad that these new doors will be more reliable and durable for those who cannot use turnstiles and are dependent on these gates functioning properly."
In addition, the heightened security measures incorporated into the design of the faregates are expected to act as a deterrent against misuse, preventing unauthorised individuals from utilising accessible entrances.
The CTA's investment in this faregate upgrade aligns with similar initiatives undertaken by transit agencies across the country. The Washington Metropolitan Transit Authority (WMATA), Bay Area Rapid Transit (BART) and Southeastern Pennsylvania Transportation Authority (SEPTA) have all implemented rail gate infrastructure improvements to combat fare evasion and enhance overall system security.
As of now, 24 of the new ADA faregates have been successfully installed at rail stations throughout the system. The ongoing project aims to replace the remaining 119 Special Access Gates by early 2024.