Lime unveils new features to make renting a vehicle "seamless"
Lime has introduced several new features to make it even easier to rent one of its vehicles, including a free reservation feature and "App-less Riding".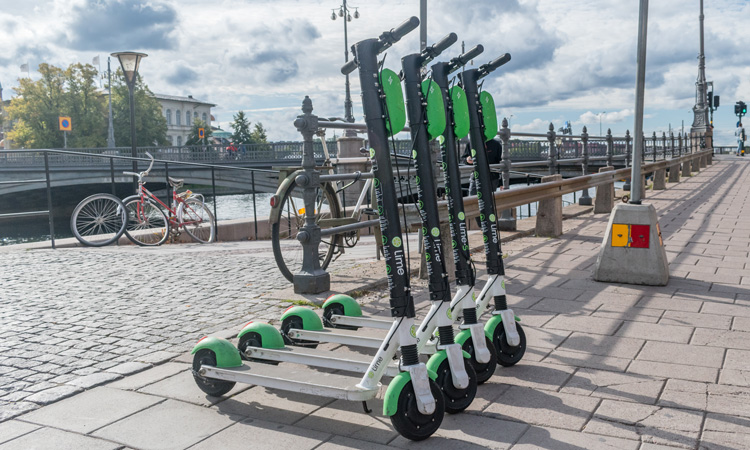 Micromobility provider Lime has introduced a suite of industry-first features aimed at providing the most convenient experience for Lime riders accessing a vehicle. The features are a response to rider feedback, in what Lime has called its "customer-obsessed" in making micromobility accessible for all.  
"We want to make renting a Lime the easiest thing a rider will do during their day, as it helps form a car-free habit," said Joe Kraus, President at Lime.
"These new products are part of that approach and simplify every action they might take – from accessing a vehicle without our app, to having a nearby vehicle automatically selected a and reserved at no-cost – all resulting in a service that is reliable and customer-friendly."
These industry-leading features are also geared towards riders to help ease their transition into micromobility including so-called "App-less Riding". A first for the shared micromobility industry, riders around the world without a Lime account can take a Lime vehicle without downloading the full app. Through Apple's App Clips and Android's Instant App features, riders can approach a vehicle, scan its QR code with their phone's camera, open the app clip to confirm the ride and use Apple Pay or Google Pay to start a ride. Lime says the tool is useful for first-time riders who don't yet want to commit or don't have space on their phones.
In addition, Lime users will be able to reserve vehicles for ten minutes during busy periods. In busy cities like London, Berlin, San Francisco, Lime says it has seen more than 35 per cent of trips start via reservations, more than 10 times the number of reservations from when this feature was paid.
App-users will now also have vehicles recommended to them based on availability and other features. When a rider opens the Lime app, the operator says they will be instantly referred to the nearest vehicle with the best battery range. Combined with the free reservation feature, Lime says this helps riders secure their vehicle less than five seconds after opening the app.
Within the first few weeks of deployment in a handful of markets including London, Copenhagen and Sydney, we've seen more than 20 percent of trips starting on recommended vehicles. As this feature is rolled out globally, Lime expects it to be used more frequently as time goes on.
As cities around the world move closer to fully reopening, residents will be looking for safe, socially-distant modes of transportation to get around. Lime says its goal is to make the experience of renting a bike or scooter as seamless as using a private vehicle.