Hyperloop Transportation Technologies partners with Hitachi
Hitachi says the partnership represents its wish to be at the forefront of technology innovation.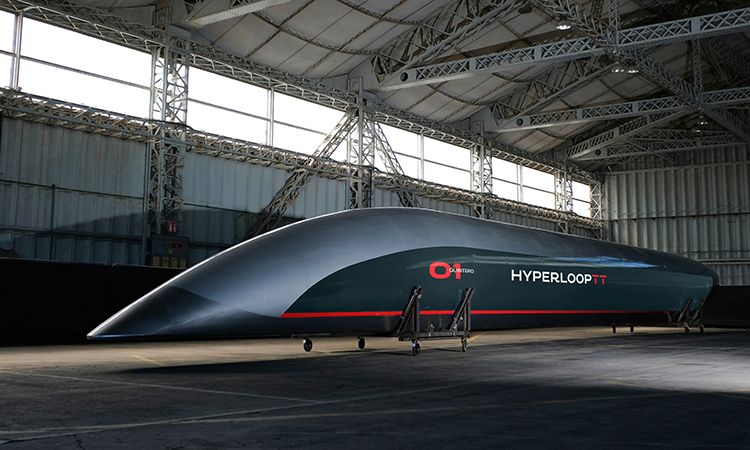 Credit: Hyperloop Transportation Technologies
Hitachi Rail has announced a technology partnership with Hyperloop Transportation Technologies (HyperloopTT) to integrate hyperloop's capsule travelling system with Hitachi Rail's signalling technology, ERTMS (European Rail Traffic Management System).
Only last week Hyperloop TT announced a partnership with research and development consultancy firm Altran. The agreement means 100 of Altran's engineers will now work on hyperloop projects at the company's test site in Toulouse, as it looks to make the concept of passenger hyperloop travel a reality.
The Japanese technology giant says the partnership underscores Hitachi Rail's commitment to leading future mobility technologies and its drive to be at the forefront of innovation. The integration of hyperloop capsule signalling will begin at HyperloopTT's Research & Development Center at Aerospace Valley in Toulouse, France.
Hitachi Rail signalling technology is used in rail systems throughout the US, Europe, Australia and Asia. Hitachi Rail says The ERTMS is a technology compliant to European Standards, highly interoperable, and key to safely moving millions of passengers every year. Hitachi Rail's ERTMS will be adapted and integrated with HyperloopTT systems to manage and automate hyperloop capsules traveling at speeds up to a whopping 760 mph.
 "We welcome Hitachi Rail to HyperloopTT's ever-growing list of world-leading industry partners. Having Hitachi as a technology provider will improve our system's safety profile while showing the world that transportation companies are ready to contribute to our system," said Andres De Leon, HyperloopTT CEO.
Leonardo Impagliazzo, Chief Director of Innovation, Hitachi Rail, said: "HyperloopTT are at the cutting edge of high-speed travel, pioneering new modes of transport that can compete with short-haul airlines. This partnership builds upon Hitachi Rail's commitment to developing innovative travel solutions. It brings our best-in-class signalling and automation systems to the hyperloop project and allows us to evolve those systems to embrace super-high-speed transport".