London Mayor announces next bus route to be served by new electric hybrid buses
The Mayor of London announced the second route in the capital to be served entirely by iconic New Bus for London vehicles…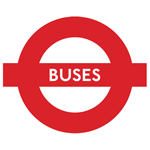 The Mayor of London, Boris Johnson, has announced the second route in the capital to be served entirely by iconic New Bus for London vehicles. Route 11 will convert to run with the new buses on Saturday 21 September.
During peak hours 25 of the new buses will be in passenger service to carry the 23,000 people who travel on the route each day. Route 11 is operated by Go Ahead and runs from Liverpool Street Station to Fulham Broadway, via Bank, Mansion House, St Paul's, Ludgate Circus, Fleet Street, Aldwych, Trafalgar Square, Westminster, Victoria, Sloane Square and Chelsea.
The Mayor of London, Boris Johnson, said: "I am very pleased that we can announce that route 11 will be next to be served by these beautiful, bespoke, economy-boosting buses. They have world-leading environmental credentials and offer an unparalleled passenger experience.
Leon Daniels, Transport for London's Managing Director of Surface Transport, said: "These vehicles form the vanguard of a 600 strong group that will bolster what is already the largest fleet of hybrid buses in Europe. The continued roll out of these green and high tech buses is beneficial to both our passengers and to air quality in the capital. I look forward to them being an increasingly familiar sight and sealing their place as a transport icon."
The New Bus for London is the greenest diesel electric hybrid bus in the world. In recent emissions tests a prototype bus, that had been in passenger service for eight months and that had driven more than 15,000 miles, was found to emit a quarter of the NOx and PM of a fleet average hybrid bus and 20 per cent less CO2. When all 600 New Bus for London vehicles are in service in 2016 it will reduce CO2 emissions in the capital by around 20,600 tonnes a year.
The buses are manufactured by the family-owned Wrightbus company in Northern Ireland. The order for the 600 New Bus for London vehicles has resulted in the opening of a new chassis plant in Antrim and the safeguarding of 220 jobs, including 18 apprenticeships and the creation of 50 new jobs.
As well as the manufacture of the chassis and superstructure in Northern Ireland, a number of components for the new bus are made by companies from around the UK; including engines from Darlington, seats from Telford, seat moquette from Huddersfield, wheelchair ramps from Hoddesdon (Hertfordshire), destination blinds from Middleton near Manchester and flooring from Liskeard (Cornwall). All of these companies have received a boost as a result of the new bus project.
Recently released figures show that investment in London's transport network is safeguarding jobs across the whole of the UK, with more than 60 per cent of TfL's spend through its supply chain going to suppliers outside of London. Investment in London's transport network supports 40,000 jobs in the UK supply chain, with a further 19,000 supported in the supply chain within London. The construction of Crossrail is also bringing huge benefits to UK PLC. Throughout the project and its supply chain it is estimated that enough work will be generated to create the equivalent of 55,000 full time jobs.