Intelligent Transport Conference Speaker's Interview: Gordon Hanning
With the Intelligent Transport Conference quickly approaching, we sit down with one of its speakers, Gordon Hanning, Head of Concessionary Travel and Integrated Ticketing at Transport Scotland, on what he will be speaking about and what he's looking forward to most at the event.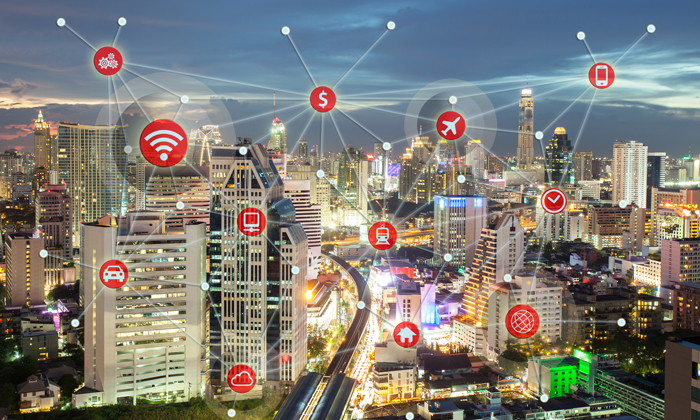 What will your presentation focus on and what can delegates expect to learn from what you have to say?
The topic is to explore whether travel concessions are outmoded in a multimodal service environment. Travel concessions themselves are not outmoded, but technology advances may open up a number of new opportunities in how these schemes can be operated, expanded and integrated.
With Transport Scotland heavily involved in the smart ticketing and payment agenda in Scotland, and also successfully running the Scotland-wide free concessionary bus travel scheme, we are uniquely placed to explore where all this might be going.
What would you say has been the biggest step forward in regards to transport technology for your organisation in the last five years?
I don't think there are single biggest steps – technology evolves constantly in several different directions and at a fairly fast and unrelenting pace.
In the last five years EMV has become mainstream, and in the next five years the mobile phone will become progressively more prominent and ubiquitous across ticketing and payment.
In your opinion, which public transport organisation(s) do you think are doing the best work to keep abreast of transport developments?
In the context of smart ticketing and payment, Scotland Stagecoach consistently do a good job with relatively limited resources, while Abellio ScotRail have very ambitious plans.
Across Europe, I'm always impressed by what the Dutch, the Danes and the Irish are doing, while the MaaS revolution in Finland is something we are all watching with interest.
What challenges do you think the public transport sector will face in the future concerning how transport technology is utilised?
The first challenge is the same one there's always been – which is around ensuring that technology is deployed in ways that make things better for customers, whether that's easier, cheaper, faster or more flexible. This challenge takes on another level of complexity in the UK given the sheer number of operators and the relative lack of state control.
The second challenge is that we are moving into a period of increasing choice around ticketing and payment, and sustaining this ever-increasing number of channels may be difficult. Deciding, planning for and ultimately implementing any closing down of outmoded channels in an orderly and transparent way. For example, closing down magstripe tickets on rail without alienating some customers will be a challenge.
Looking at the conference's programme, who among your fellow speakers are you most interested to hear from and why?
With such a diverse programme of high calibre speakers it's unfair to single anyone out, but I'm interested in views on MaaS, and whether operators will see commercial MaaS offerings as a threat or an opportunity.
Biography
Gordon Hanning has had a long career in transport, holding a number of senior posts across the UK public sector. He currently oversees the Scottish concessionary travel schemes and smart ticketing programme for Transport Scotland.