Passenger experience: making journey time count
Posted: 23 May 2017 | Roger Matthews, Managing Director, GoMedia | No comments yet
GoMedia's Managing Director, Roger Matthews, talks to us about the importance of reducing perceived journey times as a means of improving passenger experience for transport operating companies.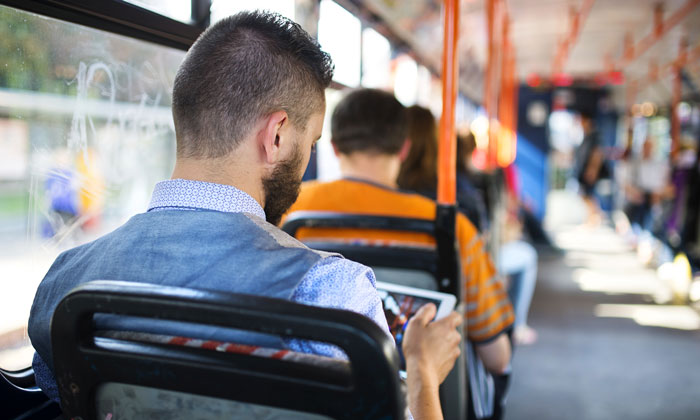 Something all transport operators have in common is a commitment to providing a seamless passenger experience – from booking, through to arrival at a destination. A guaranteed way to increase passenger satisfaction in the travel phase is to reduce the perceived journey time: making journeys feel shorter than they actually are by helping passengers keep active.
Experience entertainment
One way to achieve this is by providing passengers with access to high quality entertainment whilst on board. Through premium on-board infotainment systems, passengers have access to free Wi-Fi, TV box sets, movies, news headlines and digital magazines – all streamed directly to their own devices. These systems are designed to make passengers' time count, rather than have their journey be unproductive as they travel from one destination to another. If passengers can watch a movie on a six-hour, cross-country journey; or an episode of their favourite TV programme during their commute, their journey will feel shorter and more satisfactory. This content should be refreshed regularly in order to appeal to frequent passengers as well as ensuring there is plenty of choice; this is doubly important for long-distance operators looking to offer a substantial package to passengers. Results from a survey conducted by Virgin Trains reveals that passengers using BEAM (the operator's on-board infotainment system developed by GoMedia) scored their journeys 22 points higher than the average score of 36 points. This indicates that passengers value on-board entertainment and it is a key factor in providing a positive experience. 
Work made easy
Alongside on-board entertainment, another key concept to passenger satisfaction is free Wi-Fi, which can turn 'dead time' into productive time. Of course, on-board Wi-Fi benefits all passengers carrying a smart device, however it is particularly beneficial to passengers who wish to work on their journey. When passengers view content through the on-board infotainment system it frees up space on the vehicle's data network, giving access to a more reliable internet connection. Passengers will be able to manage emails, browse the internet, and download attachments – turning their journey into a continuation of their working day. In turn, a free on-board Wi-Fi signal that is both reliable and stable leads to spikes in productivity, bringing about a more positive passenger experience. By offering this service you ensure a particular passenger demographic – the business traveller – is active and engaged throughout their journey.
Economic sense
As well as benefitting passengers who work on-the-go, free Wi-Fi opens up a variety of e-commerce opportunities that benefit both the passenger and operator. Through an on-board infotainment system, passengers can access exclusive deals and offers from online retailers; if these click-throughs lead to purchases the operator themselves will benefit from commission and passengers will have made a purchase otherwise unobtainable to them.
Using on-board infotainment systems should be a simple part of a transport operator's strategy to increase passenger satisfaction. By supplying passengers with a platform that allows them to seamlessly stream movies, manage emails, and even buy groceries, the potential is there for passengers to view travelling by public transport as a truly productive part of their journey, taking them from A to B without disrupting the flow of their daily activities.
Find out more at gomedia.io