Using detection technology to make infrastructure and roads safer
Supported by:
Watch this on-demand webinar and learn how to solve road safety problems with smarter tech-enabled infrastructures, as we hear from various professionals within the sector.
User safety is the top priority for road and traffic authorities the world over as many cities and regions look to target zero road accidents during the next 10-15 years.
The rapid advent of technology in the transport sector in the last five years has improved safety standards and helped support policymakers and legislators in creating new regulation in transport, served by the lessons of the past.
 With incident detection hardware and software having played a starring role in some of these changes, while helping to avoid repeats of previous mistakes, this on-demand webinar shows how this rapidly advancing technology is making infrastructure smarter and roads safer.
A group of expert panellists got together to discuss:
How new technology is helping infrastructure managers to make better decisions to improve safety
How better connected technology can improve response times
Dealing with the threat of fire
How those threats are developing as the nature of traffic changes
Key learning points from the on-demand webinar with Teledyne FLIR :
Challenges and solutions for quick fire detection in tunnels
Rescuing people from dangerous situations
Electric vehicles and the challenges they will bring to tunnel safety in the near future
Speakers
Stefaan Pinck – Vice-President Business Development GTM at Teledyne FLIR

Peter Dekkers – Director of Strategic Business Development | First Responder Solutions at Teledyne FLIR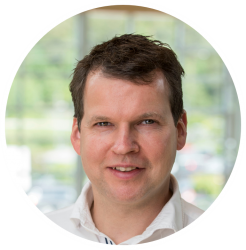 Dimitris Margaritis – Automotive Engineer at Centre for Research and Technology Hellas (CERTH) & Hellenic Institute of Transport (HIT)
FAQs
Is the webinar free?
Yes – there is no charge to watch the webinar, either live or on-demand.
When will the webinar take place?
The live webinar took place on 14 July at 13:00 BST, however is now available to watch on-demand.
Can I watch the webinar later?
The webinar will become available to watch on-demand shortly after the live broadcast takes place.
What are the benefits of attending live?
During the live webinar, you'll be able to pose questions to the speakers, which will then be answered during the live Q&A session at the end of the webinar.
How long will the webinar be?
The live webinar will last for up to one hour.
Who will be moderating?
Josh Minchin,  Junior Editor, Intelligent Transport
What do I need to watch this webinar?
All you need is a computer with an internet connection. It is advised to use headphones wear possible for your own comfort. 
Feature image credit: NPRA