FGC Barcelona opens Terrassa metro line extension
Posted: 4 August 2015 | Katie Sadler, Digital Content Producer, Intelligent Transport
Artur Mas, President of the Catalan government, has opened a 4 kilometre extension of the FGC Barcelona metro. On Friday 31 July 2015, President of the Catalan government, Artur Mas opened the new 4 kilometre section of FGC (Ferrocarrils de la Generalitat de Catalunya) metro line linking Terrassa Rambla station to the north of the city […]
Artur Mas, President of the Catalan government, has opened a 4 kilometre extension of the FGC Barcelona metro.
On Friday 31 July 2015, President of the Catalan government, Artur Mas opened the new 4 kilometre section of FGC (Ferrocarrils de la Generalitat de Catalunya) metro line linking Terrassa Rambla station to the north of the city terminating at the district of Can Roca. With the extension comes the addition of three new stations, they include Vallparadís Universitat, Terrassa Estació del Nord and Terrassa Nacions Unides.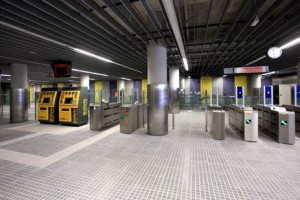 The extension follows a €401 million investment to transform the public transport network in and around Terrassa improving its connection with Barcelona. In addition, the development will boost the intermodality with the RENFE commuter train service on lines R4 and R12 at Estació del Nord. Journey times from Terrassa Rambla to the end of the new section, at Terrassa Nacions Unides station, will be 8 minutes and 12 minutes from Les Fonts.
Development work has involved the construction of two-tube 4-km long tunnels with a diameter of 6.9 metres and drilled between depths of 14.4 and 37.5 metres. Work also included the installation of track catenary, signalling, communications, interlocks, electricity supply and ventilation.
The opening of the new service in Terrassa is expected to generate 5.5 million journeys per year or 19,000 journeys per day. In total, the extension is predicted to bring 3 million new users to the Vallès Metro.