£30 million Tyne and Wear Metro refurbishment complete
Posted: 4 August 2015 | Katie Sadler, Digital Content Producer, Intelligent Transport
DB Regio has completed a £30 million refurbishment of the Tyne and Wear Metro train fleet five months ahead of schedule. DB Regio Tyne and Wear, the light rail operator which runs the Metro on behalf of Nexus, has delivered the work as part of the Metro fleet's 'three-quarter life' refurbishment project. The work commissioned […]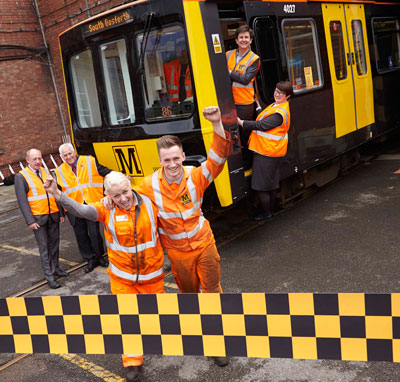 DB Regio has completed a £30 million refurbishment of the Tyne and Wear Metro train fleet five months ahead of schedule.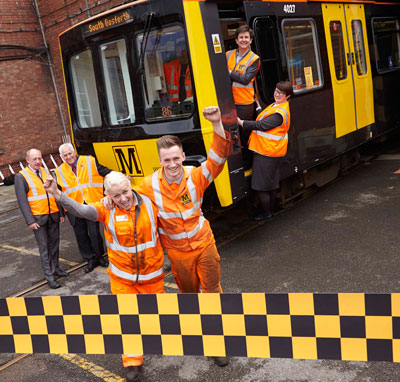 DB Regio Tyne and Wear, the light rail operator which runs the Metro on behalf of Nexus, has delivered the work as part of the Metro fleet's 'three-quarter life' refurbishment project.
The work commissioned by Nexus in 2010, has allowed DB Regio to modernise 86 Metro carriages through the £389 million Metro all change modernisation programme, a Government-funded scheme to modernise the system.
The trains were stripped down to their frames and any corroded bodywork replaced. It is hoped this will extend their service life by another ten years. In addition, each carriage has been installed with new lighting, reupholstered seats and a new layout designed to improve wheelchair access. A new metallic grey and black colour scheme has been incorporated into the interior design in addition to the bright yellow brand livery.
The train door control systems have been replaced and a new and improved door opening and closing sounder has been installed, to give passengers more warning.
A new call-for-aid system has also been installed to allow passengers to contact the driver in emergencies.
The work was initially carried out by Wabtec Rail at its engineering facility in Doncaster, South Yorkshire, and was completed by DB Regio at its South Gosforth depot in Newcastle.
Louise Shaw, Director of Engineering at DB Regio, who has overseen the project through to completion, said: "The look and feel of the Metro cars are brighter, fresher and much nicer and this has had a direct impact and benefit for passengers.
"It's been a real team effort with everyone from both DB Regio and Wabtec contributing to making things happen. We have worked tirelessly on this project to see it through to completion.
"From getting the cars ready to go to Doncaster, to maintaining those that arrived back at the depot, staff across the board have shown a commitment to doing the job well, and at times, going above and beyond the call of duty.
"Leading this project has been a rewarding challenge at an engineering level with the Metrocars being stripped down to their frames and built back up again."
Director of Rail and Infrastructure for Nexus, Raymond Johnstone, said: "The refurbishment of the Metro fleet is a vital part our £389m modernisation programme. This will extend the service life of Metro trains into the 2020s.
"The work has involved transporting each train by road to Doncaster, so it has been a complex project, but one that has been delivered ahead of schedule.
"The money has mainly been spent on stripping the carriages down and replacing the metal bodywork which has suffered from corrosion. We have also raised accessibility standards for passengers with disabilities, and have changed the carriage layouts to increase the amount of space.
"Our long term goal is to make a strong business case to Government for a brand new fleet of trains and that work is already underway."