Bolt expands multimodal offering with Paris e-bike roll out
Bolt is reportedly the first on-demand transportation platform in Europe to have e-bikes, scooters, and ridehailing under a single brand in one app.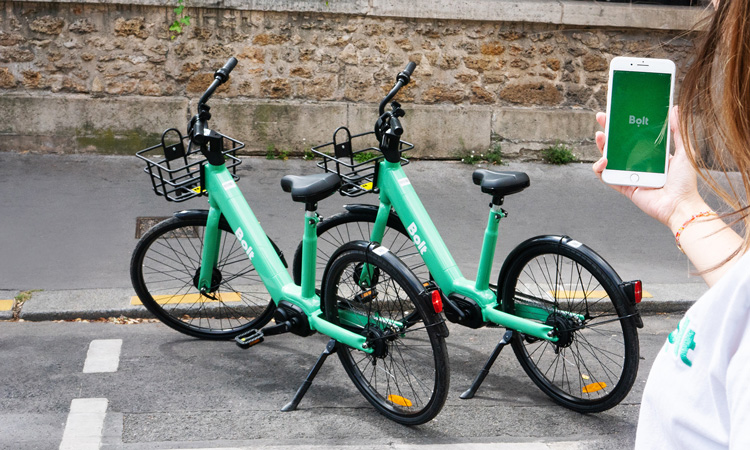 Ridehailing firm Bolt has launched an e-bike sharing service in Paris, with plans to expand to more European capitals later in 2020. 
E-bike sharing aims to contribute to Bolt's Green Plan, the company's long-term commitment to reduce the ecological footprint of the company by adding more shared and electric vehicles on the platform. Green Plan goals include offsetting CO2 emissions of the European transportation sector by at least five million tonnes by 2025 and reducing emissions by adding greener ride-types for passengers to choose from. 
Dmitri Pivovarov, Director of Micromobility at Bolt, said: "At Bolt, we're building the best way to move in cities, aiming for affordable, convenient and environmentally sustainable rides. Offering a variety of transportation options in the Bolt app under one brand means we can look to convert some of the short car trips to scooter or electric bike rides, which would be a positive move for the environment.
"Our new e-bikes sharing service will also help to fulfil the demand for light, green individual modes of transport, which has seen growth due to European cities gradually coming out of COVID-19 lockdown. We believe that micromobility should be accessible and affordable, especially at times like these. Our frugal operational culture and synergy between multiple services enable us to maintain the lowest prices for micromobility services in all our markets, including the new e-bikes service in Paris."
To use the bike-sharing service, users will need to switch between ride-hailing and e-bikes in the Bolt app. They can unlock a bike by scanning the QR code on it. At the end of the ride, the bike can be parked in one of the dedicated parking zones displayed in the Bolt app. The Bolt app features a micromobility safety toolkit that includes safety tips, the local traffic rules reminder, and recommendations related to the health crisis.