Unleashing the power of open-loop payments: Learnings from the Metro de Seville implementation
Supported by:
Watch this virtual panel to hear from speakers from Metro de Seville, Redsys and Discover Global Network about the benefits of moving to an open-loop payments system and to learn about the key milestones, challenges faced and final takeaways from the implementation of the technology across the Metro de Seville network.
Register to watch the virtual panel discussion for free now!
In October 2020, Metro de Seville announced the launch of its new tap-and-go payments service, enabling passengers to use their contactless cards or mobile phone to buy and validate their metro tickets instantly, and without a requirement to purchase a physical ticket – all made possible by open-loop payment technology. This implementation is a successful example of how the transport industry must adapt in order to meet the needs and expectations of passengers in order to not only best serve those that already use the network, and to also encourage more people on-board.
Throughout the Metro de Seville project, lessons were learnt, challenges arose and solutions were found, but the end result was the successful launch of open-loop payments that passengers old and new are now able to take advantage of.
During this virtual panel, learn from key stakeholders of the Metro de Seville project about the inner workings of the project; what challenges they faced and how they were overcome; what their biggest learnings were post-implementation; and how riders have responded to the new service.
An exclusive infographic just for you. Register for this webinar to have privileged access to an insightful infographic which explores the benefits and challenges of open loop payments in transit.*
SPEAKERS
Jorge Maroto, Manager Director and O&M Director at Metro de Sevilla
Industrial Engineer from the Universidad Politécnica de Madrid, he has completed an Executive MBA at ESIC Business & Marketing School and a Postgraduated Diploma in a Management at IESE Business School.
Passionate about rail, his career of more than twenty years has always been linked to mobility and railways. He began at Talgo and later at CAF, leading the after-sales division for the first High-Speed trains produced by both companies. Following that, he worked as the Director of the High-Speed Business Area, Managing Director, and Innovation Manager at the joint venture ACTREN, formed by CAF and RENFE. In 2012, he joined Globalvia group, a world-leading company in transport infrastructure management. At Globalvia, he has crafted a remarkable career with a profound impact on the organizations he leads. He served as the Managing Director of Tranvía de Parla and has held the position of Managing Director of Metro de Sevilla since 2014, helping the team become an exemplary model of innovative and sustainable mobility, delivering outstanding results.
Fernando Bonmati Cea, Senior Vice President of International Business Development at Redsys
Fernando Bonmatí is the Managing Director at Chip Card (Redsys Group) & Senior Vice President of International Business Development at Redsys.
Within his role at Redsys, Fernando is responsible for opening new markets in Brasil, Colombia, Argentina and Peru, creating a business line of +40MM€ from scratch, mainly, deploying services related to POS (provisioning, installing and maintenance of POS). With ample experience in business development in Spanish speaking payments markets, Fernando comes with both the attitude and the aptitude to successfully roll-out the company's plans for emerging markets.
Troy Bernard, Head of Transit Program Management at Discover Global Network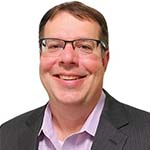 Troy is responsible for Discover Global Network's partnership and roll-out strategy for transit payment enablement. He leads teams based in the U.S. and in Europe that identify open loop payment opportunities and the technology partnerships required for deployment. Troy has more than 20 years of payments experience, primarily focusing on EMV, contactless payments, and e-wallet partnerships. Bernard was formerly director of Digital Payments at Discover, where he managed the commercialization efforts for the Discover Digital Exchange, a digital mobile payments tokenization and provisioning engine that powers participation in Apple Pay and other third-party wallets. From 2010 to 2014, Bernard was director of Discover's Chip Center of Excellence, responsible for the global EMV and NFC payment product strategy, deployment, and technology across the Discover and Diners Club payment networks.
KEY LEARNINGS
The biggest benefits of open-loop payments systems
What the driving factors are that make transit agencies decide to move to an open loop system
What the implementation of open-loop payments technology was like for Metro de Seville, and how it worked with key industry players to successfully deliver the end result.
FAQs
Is the webinar free?
Yes – there is no charge to watch the webinar, either live or on-demand.
When will the webinar take place?
The webinar will be taking place on 8 November 2023 at 08:00 CST/ 14:00 GMT (UK TIME)/ 21:00 SGT/ 23:00 AEST.
Can I watch the webinar later?
The webinar will be available to watch on-demand shortly after the live broadcast takes place.
What are the benefits of attending live?
During the live webinar, you will be able to pose questions to the speakers, which will then be answered during the live Q&A session at the end of the webinar.
How long will the webinar be?
The live webinar will last for up to one hour.
Who will be moderating?
Leah Hockley, Editor, Intelligent Transport
What do I need to watch this webinar?
All you need is a computer with an internet connection. It is advised to use headphones where possible for your own comfort. 
*We will send you the summary once the survey concludes
ABOUT US
Discover® Global Network, the global payments brand of Discover Financial Services, processes millions of cardholder transactions each day. With industry expertise, innovative technology and infrastructure, Discover Global Network provides effective, customized solutions, such as Discover® Transit, that evolve as needs change. Discover Global Network has alliances with 25+ payment networks around the world and is led by three Discover businesses: Discover Network, with millions of retail and cash access locations; PULSE®, one of the leading ATM / debit networks; and Diners Club International®, a global payments network with acceptance in more than 200 countries and territories.
For more information, visit DiscoverGlobalNetwork.com