Reading Buses score well in Transport Focus bus survey
Reading Buses has scored a 93% overall satisfaction score in the latest Passenger Focus bus survey.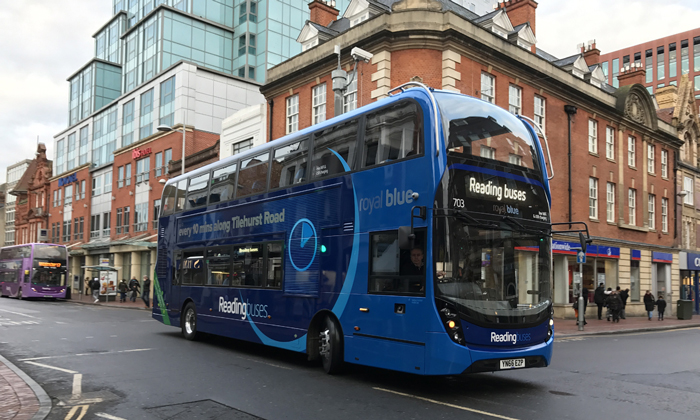 Reading Buses has scored a 93% overall satisfaction score in the latest Transport Focus bus survey.
This score has placed Reading Buses joint third in the country out of 53 bus operators and means the company has maintained its usual high satisfaction score level. It also came first in five of the 32 elements surveyed and in the top five of 28 of the 32 elements.
The company believes the high score from the survey is down to five key elements:
The bus driver
Timeliness
On-bus environment and comfort
Exterior bus cleanliness
On board information and access to the bus stop.
Other notable scores included Reading Bus drivers coming fourth in England for safety of the driving and fifth for smoothness/freedom from jolting, showing the effect of Reading Buses award-winning driver training programme.
"Most encouragingly is recognition of the vitally important role of our frontline employees in delivering the best possible service to customers," said Martijn Gilbert, Chief Executive Officer of Reading Buses.
As a result of over 1000 customers being surveyed, Reading Buses placed seventh in England for helpfulness and attitude of the driver and it came second on information provision with its on-bus information. Furthermore, 84% of people surveyed were satisfied with the amount of personal space on the bus, ranking fifth.
"We continue to ensure that Reading has a modern and dependable public transport system"
"We continue to invest to ensure that Reading has a modern and dependable public transport system that is the best way to get around in terms of both cost and efficient use of precious road space in our growing town," Martijn added. "Our recently launched smartphone app now gives customers greater confidence in being able to see exactly where their buses are and our range of great value fares mean that our network is even easier to use."