Tyne and Wear Metro breaks 40 million passenger milestone
Posted: 27 January 2016 | Katie Sadler, Digital Content Producer, Intelligent Transport | No comments yet
Tyne and Wear Metro recorded over 40 million passengers in 2015, the highest total since February 2011. In total there were 1.3 million additional journeys on Tyne and Wear Metro compared to the previous calendar year, taking total passenger numbers to just over 40 million for the first time in five years. Nexus, the public […]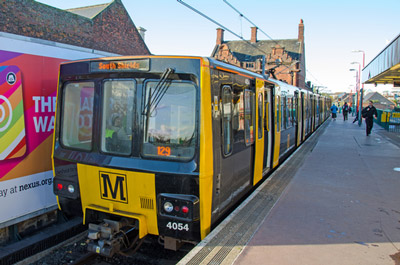 Tyne and Wear Metro recorded over 40 million passengers in 2015, the highest total since February 2011.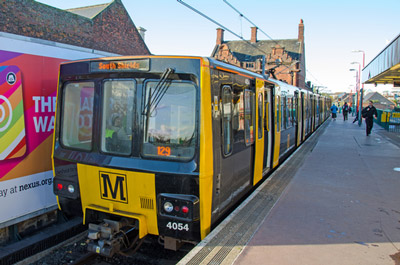 In total there were 1.3 million additional journeys on Tyne and Wear Metro compared to the previous calendar year, taking total passenger numbers to just over 40 million for the first time in five years.
Nexus, the public body which owns and manages Metro, has attributed the growth to 'the convenience and value Metro offers and the introduction of Pop card smart tickets offering passengers easier and more flexible ways to pay for travel.'
Tyne and Wear Metro Passenger numbers increased 13% following completion of major modernisation work
Passenger numbers have grown by 4.6 million – or more than 13 percent – in the two years  since major modernisation work was completed on Metro's main route through Newcastle.  
Reacting to the figures, Local authority leaders said the growth in passenger numbers underlined the case for further investment in Metro, including Government support to build new trains for the 36-year-old network.
Cllr Nick Forbes, regional transport lead for the North East Combined Authority, said: "Metro is a great example of what can be achieved when local areas take responsibility for transport infrastructure. It is a success story invented and delivered in the north east.
It is vital that we build on Metro's popularity by investing to make sure it can continue to serve the travelling public long into the future. That's why our devolution proposals to government include significant investment in the Metro to make it even better and allow more passengers to use it in future."
"One in every eight passengers using Metro now was not travelling two years ago"
Cllr John Harrison, chairman of the Combined Authority's Tyne and Wear Sub-Committee, which oversees Metro, said: "One in every eight passengers using Metro now was not travelling two years ago, thanks to our efforts to keep fares low and roll-out smart ticket travel.  Strong growth in Metro passenger numbers is positive news for the local economy, as well as underlining the continued popularity of Metro. 
"Metro is a vital local service for many people, and as well as celebrating growing passenger numbers we need to make sure its many long-standing customers, and the thousands of new ones who now travel every day, get the best possible service.  Although 40 million passengers is a fantastic achievement, we are not complacent and this news makes us even more determined to make sure Metro trains run to timetable."
Tobyn Hughes, Managing Director of Nexus, said: "Metro passenger numbers have risen above 40 million for the first time in five years, and that success is about the convenience and value the system offers.
"Nexus has kept fares on Metro low, and through the Pop card we have led the way in smart travel outside London to give people easy and more flexible ways to buy travel.  This has all helped to build passenger numbers."