Modernisation of London Underground Northern line trains complete
Posted: 29 April 2015 | Katie Sadler, Digital Content Producer, Intelligent Transport
A two year modernisation programme of upgrading 106 London Underground Northern line trains has been completed by Alstom. The upgrade programme, carried out in partnership with Alstom and London Underground, embarked on updating the existing fleet at Alstom's Morden and Golders Green Metro Traincare Centres. Work carried out entailed replacing 11km of lino, removing graffiti […]
A two year modernisation programme of upgrading 106 London Underground Northern line trains has been completed by Alstom.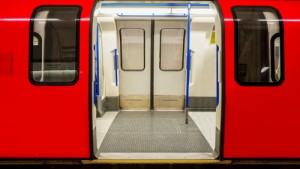 The upgrade programme, carried out in partnership with Alstom and London Underground, embarked on updating the existing fleet at Alstom's Morden and Golders Green Metro Traincare Centres. Work carried out entailed replacing 11km of lino, removing graffiti from 15,688 windows and replacing 27,500 seat backs. The 106th and final train that was upgraded, both inside and outside, including fitting wheelchair spaces and upgrading passenger information systems, has now re-entered service. In total 3.7 million items were replaced on the fleet equating to 35,000 components per train.
Stevyn Walder, Performance Manager for Northern Line Trains, said: "Thanks to this refurbishment, Northern line trains are looking better than ever before. Customers travelling on the Northern line can now expect a cleaner and more comfortable environment to brighten up their journeys."
Piers Wood, Managing Director Urban & Services, Alstom Transport UK added: "The team working on the project has done a fantastic job and I am sure most passengers didn't realise what was going on until they got into a refreshed train on their commute to work for the first time."
The Northern line fleet, which was built by Alstom, travels around 15 million kilometres a year and carries around one million people per day Monday to Friday.